Open Careers with Sowada & Barna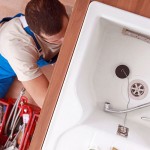 Sowada & Barna Plumbing is an Equal Employment Opportunity/Affirmative Action Employer. Women, minorities, veterans and individuals with disabilities are encouraged to apply to Sowada & Barna jobs.
If you need special assistance or an accommodation to apply for a job posting, call us at (763) 444-0292 or use the Contact Us form
Available Job Listing
 Licensed Plumber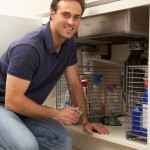 The Plumber reports to the Senior Administrative Officer and will install, repair and maintain plumbing systems and fixtures in residential, commercial, institutional, industrial or public buildings.
Plumbers work in cooperation with other trades and laborers to ensure that all specifications, legislation and policies are met, and to ensure efficient completion of any project. Providing adequate services will ensure that all water supply networks and waste and drainage systems are installed, repaired and maintained to meet all standards of building codes and safety.